• Effigies: out November 20, 2012 from Creator-Destructor Records (10″ / Digital )
• Punknews.org: Exclusive song stream for "Leaver"
——————————————————————————–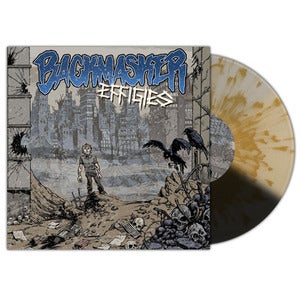 Effigies, the debut EP from Redding, CA's Backmasker, is now available for Pre-Order from the up-and-coming Creator-Destructor Records (Heartsounds, The Stereo State, Seahaven, Troubled Coast).
Mastered by Jason Livermore (Good Riddance, Less Than Jake, Rise Against, MXPX) at the famed Blasting Room Studios, this fiery, propulsive five-song collection will see an official release date of November 20, 2012 on digital and 10″ formats, with the latter being limited to 250 on two color variants. For additional information and to pre-order this impressive debut, go here.
To celebrate today's announcement, Creator-Destructor and Backmasker have teamed up with our good friends at Punknews.org for an exclusive stream of the song "Leaver." Listen to the barnburner here.
Although Backmasker plays fast, melodic, modern punk rock, it isn't difficult to detect the wide variety of musical forces that mold its sound. Throughout Effigies, the band delves into territories that would please fans from Bad Religion and Propagandhi to Megadeth, Thin Lizzy and even Rush. While there's no shortage of riffs and head-banging moments on this debut EP, Backmasker knows how to expertly craft memorable song structures and undeniable hooks, and there's no doubt of the outfit's shared love of the Epi-Fat / No Idea persuasion of the late 90's and early 2000's. Featuring ex-members of Set it Straight, Dangers and DC Fallout, Backmasker's Effigies is diverse, interesting and technically proficient while remaining free of BS.